Wed, 10 Apr 2013
Using 3D CAD Models for Computer Generated Image Content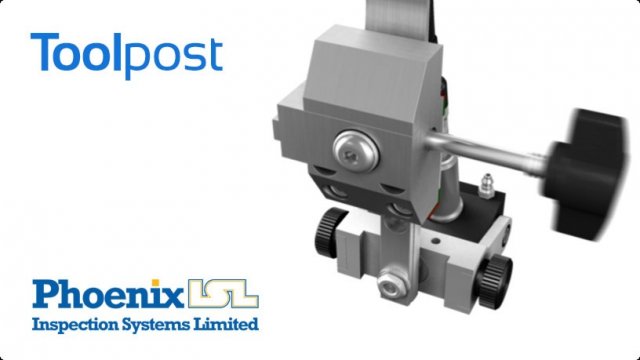 Phoenix ISL have long been known for designing and manufacturing high quality products for the Non Destructive Testing (NDT) market. One of their latest developments has arrived in the form of a new and improved Tool Post. Describing the various improvements to this type of product to potential customers has always been a challenge for the company until now.
Like many modern engineering companies Phoenix ISL designs its products using powerful Computer Aided Design Systems (CAD) which out of necessity for the various manufacturing techniques employed in their facilities, produce a large amount of three dimensional computer data (3D CAD Models). Previously, once the3D CAD models had been approved and distributed amongst the relevant parties for the production of tooling etc. the data had limited further use. Since Think Allowed Ltd began working with Phoenix ISL however that has all changed; A huge amount of further value can now be extracted from this data in the form of persuasive, informative 3D computer generated images and videos/movies which can be produced before, or very soon after the actual product lines are rolling, saving both time and money on promotional activities, while at the same time opening up a whole range of new opportunities not possible with traditional methods.
Think Allowed Ltd is able to do this because Included in our armoury is the same class of software tools that Product Designers and Mechanical Engineers use, along with the knowledge of how to optimise the date for this particular application. What this means for our industrial clients is that we can read their data without the need for lengthy troublesome conversion procedures that most other 3D CGI studios face, due to the lack of specialised software.
Please take a look at the latest movie we created for Phoenix ISL here.