The Think Allowed Team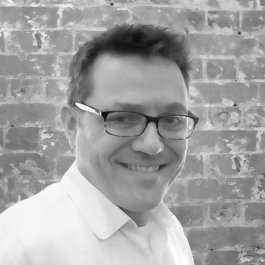 Nick Willett
Director
Nick leads the team of highly creative 3D computer artists and video production professionals at Think Allowed. Having very broad experience across the creative industries during his career, now follows his number one passion of producing high quality VFX for film along side producing training and promotional videos for the a range of industries including Surgical Instruments manufacturing, automotive engineering and precision engineering.
Rob Harris
BUSINESS MANAGER
Rob is a trained product designer with a long-standing interest in creative industries. He has spent much of his career in the manufacturing industry and has experience in many different markets.
Matt Burkey
ANIMATOR / VFX Artist
Matt's only limit is his imagination. His primary interest is in 3D computer graphics and animation, however, he's really excited about the potential applications of new and evolving technologies such as VR and Augmented Reality for a more interactive and immersive storytelling experience. Aside from his skills throughout the production pipeline, he also ensures our kit runs at 100% day and night.
CHRIS NEWSTEAD
DESIGN / CAD MODELLING / CONCEPT ARTIST
Having worked as an engineer in the manufacturing industry, coupled with my passion for creative digital modelling, Chris has built up a range of design and visualisation skills. He works with our manufacturing clients to help the develop their ideas, refine their designs and realise their product's full potential.